YouTube comedian Luke Erwin intervenes in Gold Coast road rage brawl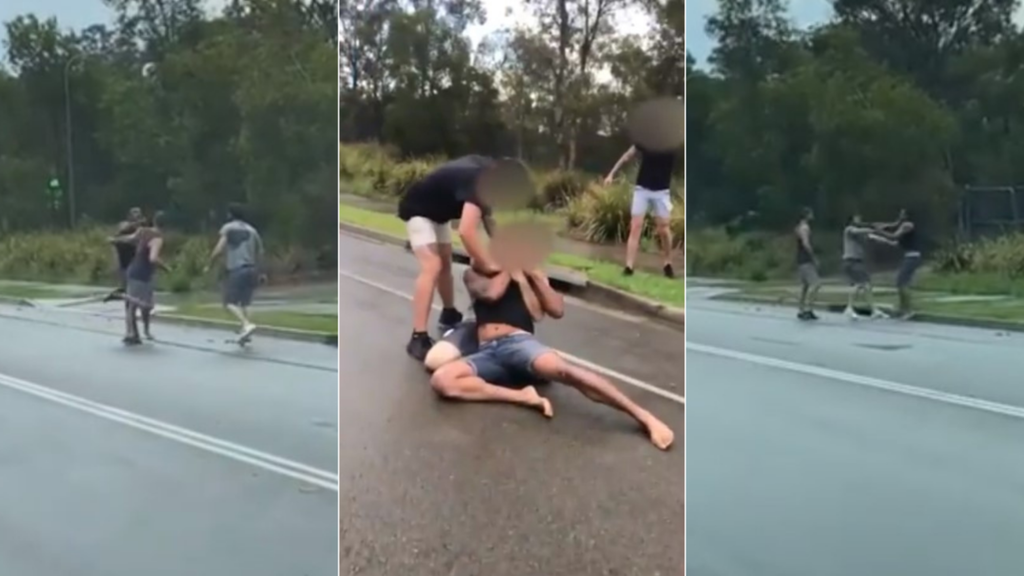 A purported two-on-one road rage incident was only brought to an end when YouTuber Luke Erwin intervened.
An altercation was recorded near the BP Service Station in Coomera, on the Gold Coast, and shared online on Monday afternoon.
The video was shared to Erwin's social media channels.
"Violence is never ok, especially 2 on 1," he wrote.
"We had to intervene, these guys were out of control, the dude could have lost his life."
The confronting video appears to show three men in the middle of the road shouting and throwing punches.
It's unclear what exactly started the incident but Erwin described it as "disgusting road rage".
At one point in the…