Alexandra Hills crash: Brisbane pedestrians killed by teenage driver in an allegedly stolen car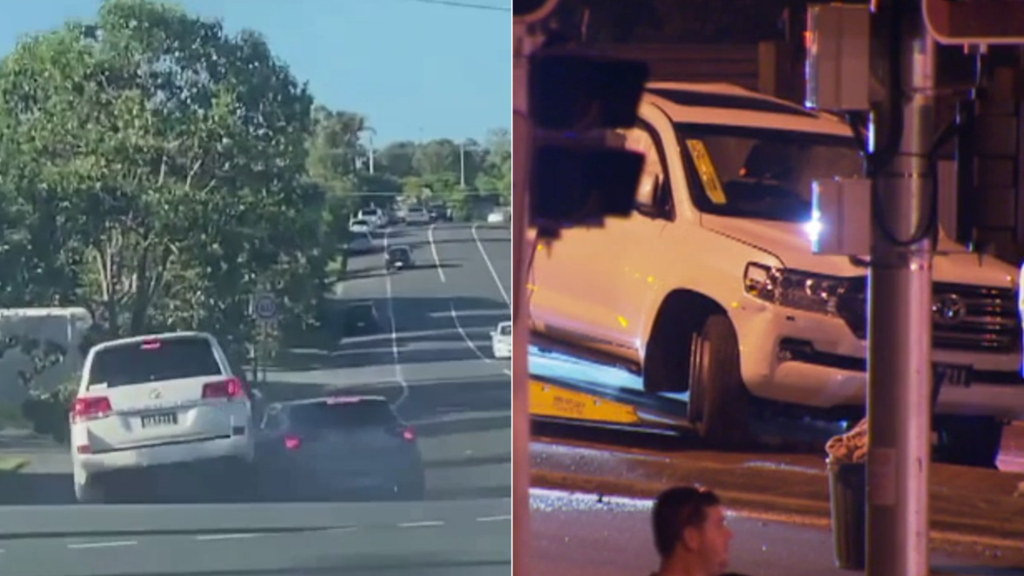 A teenage boy has been charged with murder after allegedly crashing into two pedestrians while driving a stolen car.
The incident took place in Brisbane's bayside suburb of Alexandra Hills around 5.30pm on Tuesday.
Police say the teenage boy was in a stolen Toyota Landcruiser and was driving dangerously through an intersection.
It allegedly collided with an oncoming truck before leaving the road and rolling, hitting the couple
They are understood to have been out walking the dog at the time of the crash.
Police have since confirmed they were a 31-year-old woman and a 37-year-old man, both from Alexandra Hills.
The teenage driver allegedly fled the scene of the crash before being arrested…